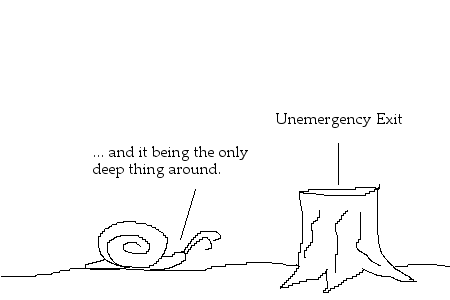 Today Marc, my co-worker, told me that the human feels the first 18 years equally long as the ones from that year to your sixties. What you apprehend in your first twenties equals what you grab in the fourty years coming; the time hurries, rushes in your back or crawls beneath you taking you the lead without even being noticed.
I never had a extreme young youth, in fact, the rhythm of my last five years has been quite stable. Stable at the slowly side of the standard I'd say. Or maybe I just search for excuses in between the wheat -and with the spiders of it stalking me-, trying to find the gap out of the standards, trying to avoid the spears of time. Well, I rather sneeze between the wheat, with my thoughts within, and eagerly search for exit doors where no emergency exists.
Again speaking in tongues, I'd better finish the head comic of this post and throw this to the invisible lions.