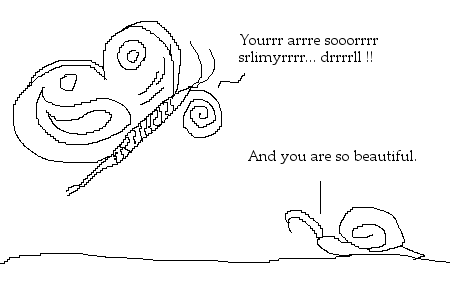 This evening passed by weirdly. In part flooded in tea, which softly calmed my throat, throat that hurts lately (I'm riding my bike every morning through clouds of ice-like air) , and the light of a candle, a candle who was meant to burn under the sight of the pope in the Weltjugendtag in Cologne. I hoped it had some essence or raffinade flower smell; it hadn't.
Today I wanted to draw the sketches in my note-bloc, more comics that is. But I made two and the third one disappeared with a crash of the GIMP, being it the hardest one. I just wanted to merge the text layer and draw the speech-line. Without that crash this would have been an only-comic post.
Instead I played Quake and thought in some ideas to my new clip*. I think I could be able to train a lot cutting stuff from the game. Free AVI's and easy to make. My very own clay pit.
Tomorrow is friday, this week was very nice and I hope I get me on the creation train for the weekend. Even if I don't create anything, jumping on someone else's train is quite amusing. Maybe keeping these creative stances as something external, something foreign, exotic, maybe even forbidden, will keep me on the road.
I wish you dreams,
___
* Some days ago I made a clip you can get here, right behind the red box… yeh, right there.
The title comes from the last album of Bright Eyes… was quite nice the time I listened to it.